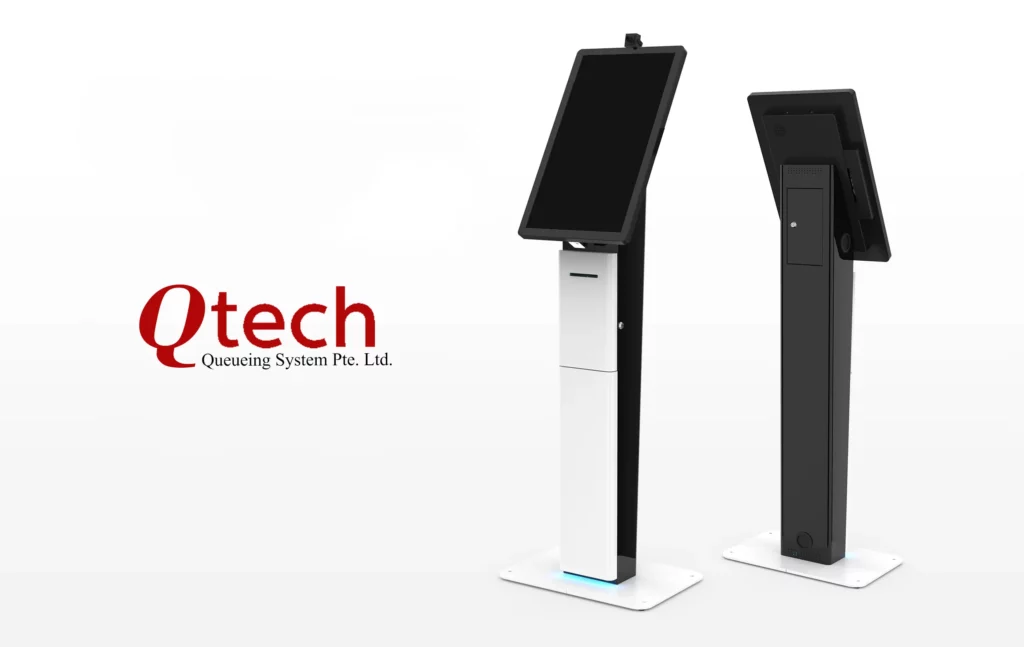 QTX Touchscreen can be custom designed to fit corporate brandings. Customers are able to select the service intended to retrieve a Queue Number. Qtech offers both Physical and Virtual Tickets depending on the corporate needs and requirements. The 8″ QTX Touchscreen has a embedded ticket dispenser, a compact form designed for locations with limited space.
The Self Service Kiosk allows customers to select the service intended and retrieve a Physical/Virtual Queue Ticket. The customer enters their mobile number, and a SMS queue ticket will be issued to the customer. The Kiosk can also be used along with the appointment system whereby this kiosk will be used to verify that the customer has arrived for their appointment.
The Queue Ticket contains information such as the Queue Number and the number of person ahead in the queue. The Queue Ticket can be customised with the Corporate Logo, or a QR Code for the customer to scan and be redirected to a link with contains live information on their queue status. (Eg. Live position in Queue, and the counter they are being called at.)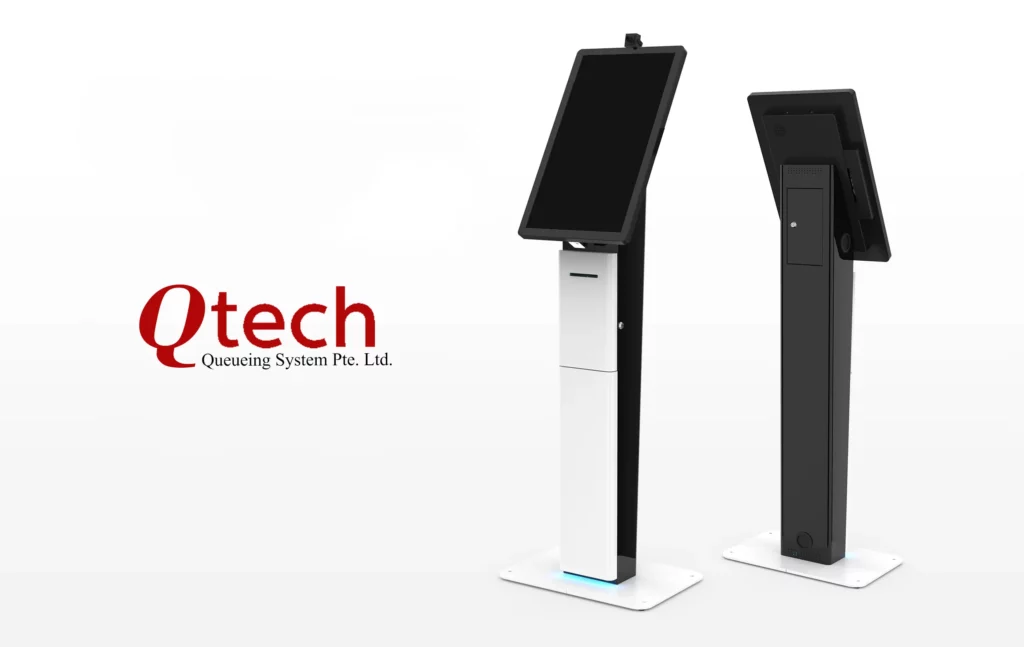 QTX 27″ Immersion Kiosk
This 27 inch Touchscreen is a prominent screen to be placed at the storefront.
Features include:
27 Inch 10 point Capacitive Touch Screen
Thermal Ticket Dispenser (80mm Thermal Paper)
Thermal Camera (Optional)
Bottom Lit LED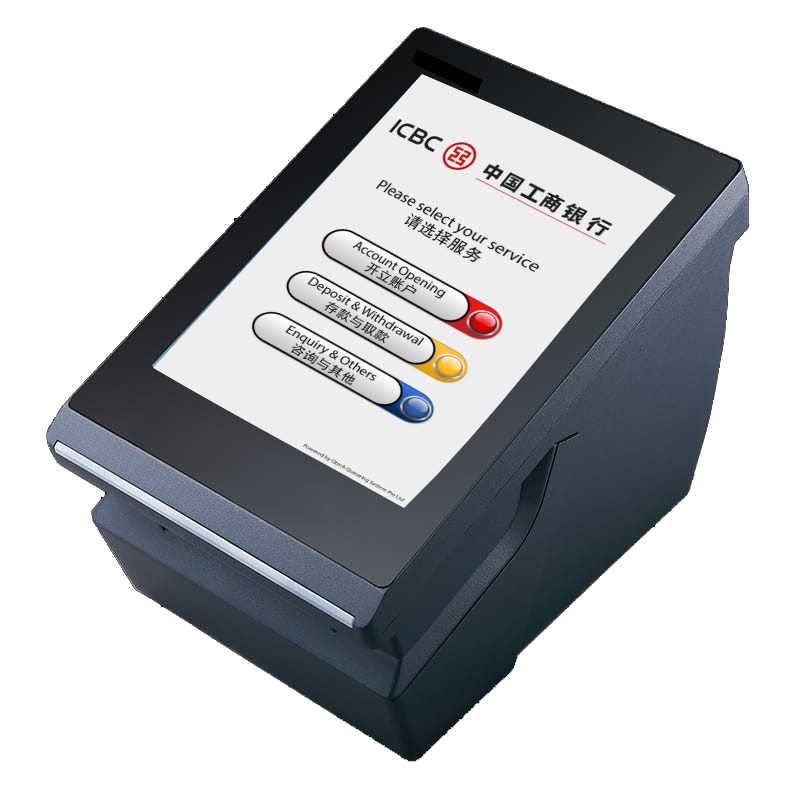 QTX 8″ Touchscreen Kiosk
This 8 inch Touchscreen is compact in design in nature, great for places which does not have abundance in space.
Features include:
8Inch 10 point Capacitive Touch Screen
Thermal Ticket Dispenser (80mm Thermal Paper)
LED light upon dispensing
---
Commonly Used Products
References: