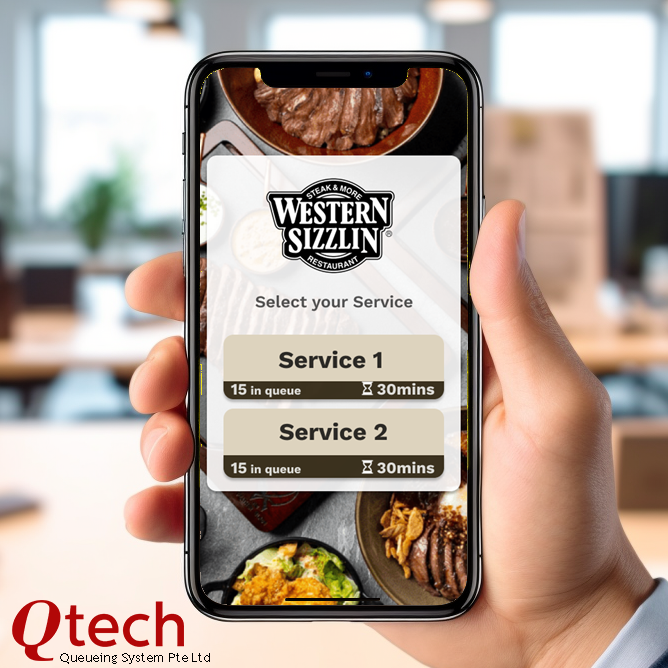 QR Code Queue System for Virtual Queue Management System
Experience the future of queueing! With our QR Code Queue Management System, transform waiting into a breeze. Scan, queue, monitor, and get alerted – all from the phone!
Our QR Code solution designed to revolutionize the customer service experience. It begins with a simple scan of a QR code, giving customers access to a queue number through our user-friendly web application. No downloads required! Just a mobile device will do!
After getting a queue number, Customers can monitor their queue status in real time, freeing them from queueing up in a physical line and allowing them them flexibility to wait outside of your waiting area. As their turn approaches, they have the option to receive an SMS alert (or Our Smart Notification), alerting them to make their way to your waiting area.
During their turn, they will be called to the counter via the Queue TV Display. This streamlines the entire process, making it efficient, intuitive, and most importantly, customer-centric. With our system, waiting in line is redefined for the better.
Easy & simple steps to get a queue number.
Scan the QR Code:
To start with, you scan a QR code that we provide. You just need your phone's camera for this.
Access Our Web based Queue Application:
After that, this QR code directs you to our web application. There's no need to download or install anything.
Get a Queue Number:
Next, in our web app, you choose the service you want, type in your phone number, and receive a queue number.
Check Your Queue Status:
Meanwhile, you can monitor your

Queue Status

in real time using the app. That would mean that you don't have to stand in a physical line.
Get Notified:
When it's almost your turn, you'll get an

Smart Notification Alert

on your phone. You can start heading towards the waiting area.
It's Your Turn:
Finally, when it's your turn, the counter will call you via the Queue Display. (Optionally you can also receive a SMS or Monitor the QR Code web application)
Why should companies adapt to this approach?
Efficiency: This system makes things move faster and smoother. Businesses can serve more customers in less time.
Customer Satisfaction: You can wait comfortably without standing in a line. Plus,

Real-time updates

let you make better use of your waiting time.
Flexibility: You can join the queue from anywhere, which means less unnecessary waiting.
Less Crowded: This system helps reduce crowding in waiting areas, which is good for everyone's health and safety.
Better Communication: The

SMS Smart Alerts Alerts

keep you informed, so you know when it's nearly your turn.
Data Collection: For businesses, the system helps collect data about customer flow and waiting times. This information can be used to make services even better.
Eco-friendly: This digital system doesn't use paper, which is good for the planet.
Commonly Used Products:
---
References: