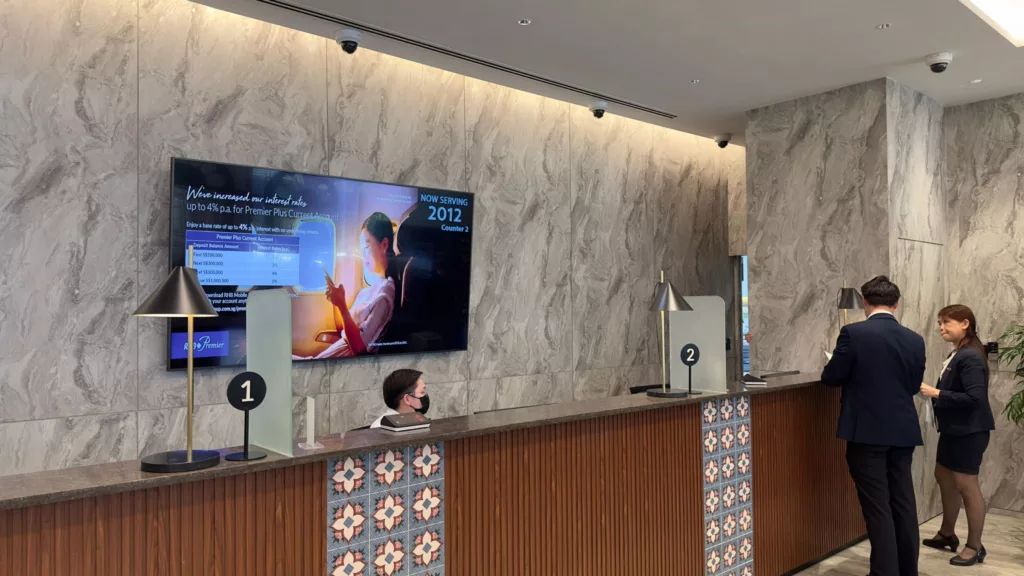 The banking queue system is rapidly transforming customer experiences and redefining the way banks operate. Dive deep into its intricacies and discover how this system is a game-changer.
Introduction
The hum of a busy bank, with long queues and impatient customers, was once a common scene. But, have you ever wondered what it would be like if the entire system was streamlined, efficient, and customer-friendly? Enter the banking queue system. A revolution in itself, it's no longer about just standing in line; it's about smarter banking. But what exactly is it? And why is it making waves in 2023? Hang tight; we're diving deep!
Queue System for Banks: The Future of Efficient Banking
The banking queue system is more than just a digital number dispenser. It's a comprehensive solution that integrates technology with human needs, ensuring that both banks and their customers benefit.
What is a Bank Queue Management System?
A banking queue system is a digital or electronic method used by banks to manage and streamline the flow of customers. This system not only reduces wait times but also enhances the overall customer experience.
Evolution of the Banking Queue
From the traditional token system to the sophisticated electronic solutions of today, the banking queue has witnessed a sea change. It's fascinating how technology has seeped into even the most mundane tasks, making them efficient and user-friendly.
Benefits for the Customers
Reduced waiting times
Real-time updates about their position in the queue
Flexibility to complete other tasks while waiting
Enhanced in-branch experience
Benefits for the Banks
Improved operational efficiency
Better resource allocation based on real-time data
Enhanced customer satisfaction and loyalty
Reduced operational costs
Implementing the System: A Walkthrough
Thinking of implementing a queue system in your bank? It's not just about choosing the right technology but also about understanding the needs of your customers and training your staff. This section provides a step-by-step guide on implementation.
Challenges and How to Overcome Them
No system is without its challenges. Whether it's the initial resistance to change or the teething problems of implementation, banks need to be prepared. This section delves into the common challenges and provides solutions.
The Global Impact of Banking Queue Systems
From Asia to America, the banking queue system is making its mark. Banks around the world are adopting this system, making it a global phenomenon. Let's take a world tour and see how different countries are benefiting from it.
Banking Queue System Technologies
Banks have a smorgasbord of technologies to choose from. This section highlights some of the standout tech solutions in the banking queue system space.
Virtual Queuing Solutions
Imagine being able to get a token even before you reach the bank. Virtual queuing solutions make this possible, bridging the gap between online and offline banking experiences.
Digital Signage Solutions
Digital signages not only display queue numbers but also disseminate useful information, advertisements, and more, enhancing the in-branch experience.
Mobile App Integration
Many banks now offer mobile apps that integrate with the queue system. This allows customers to book their spot, get real-time updates, and more, all from the comfort of their smartphone.
Conclusion
The banking queue system is not just a trend; it's the future of banking. As banks worldwide continue to adopt this system, the day isn't far when long, chaotic queues in banks will be a thing of the past. Embrace the future; embrace efficient banking!
FAQs
Why are banking queue systems becoming popular?
They provide an efficient way for banks to manage customer flow, reduce wait times, and enhance the overall customer experience.
Can customers choose their preferred time for banking using this system?
Yes, many modern banking queue systems offer the flexibility to book a preferred slot, especially with the integration of mobile apps.
How do banks benefit from these systems?
Banks witness improved operational efficiency, better resource allocation, increased customer satisfaction, and reduced costs.
Is the system adaptable to changes and updates?
Absolutely. One of the advantages of modern systems is their scalability and adaptability to new technologies and updates.
Are banking queue systems expensive to implement?
The initial investment might be significant, but the long-term benefits, in terms of efficiency and customer satisfaction, often outweigh the costs.
Do these systems require a lot of maintenance?
Not necessarily. Most modern systems are designed to be low-maintenance. However, regular updates and checks are recommended.
Flowchart – Banking Queue System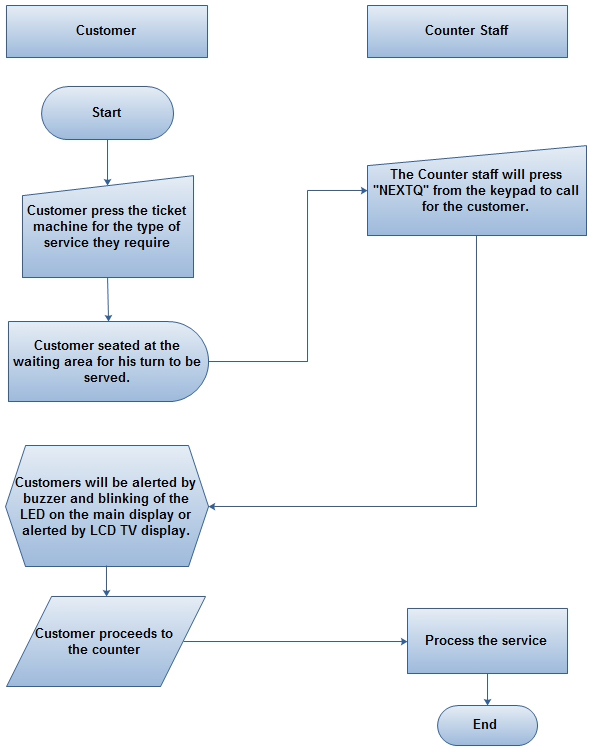 Commonly Used Products
Our Banking Clients